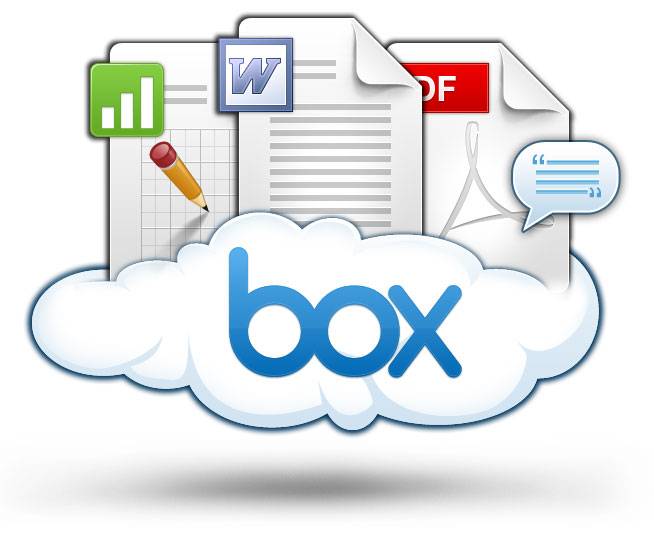 Everyone is jumping on the cloud train these days. Apple has iCloud, Microsoft has their cloud services such as Office 365, Google has Google, lol. In additional to those, other companies are developing services that takes the space off your device and in the cloud. I am 50/50 on this idea, I feel some things can go cloud but other things need to stay private. It could just be my paranoia as a tech guy, but I digress. If you want that new hot sauce, it is not in the iCloud (sorry Apple), get up on Box.
To answer your question, No, I don't have stock… but I will.  I am just  pro cross-platform. I have a Nook tablet, an iPad, 4 computer stations and ton of friends and business associates that I can't force to conform to my personal tech taste. Box OneCloud takes care of the "I don't know what program to open this with?" problem. Simply put you get 50GB…yes 50!, of storage to play with. Load everything from pics, music, files, etc. Share it, secure it, store it… whatever you flavor of the month. Full web, and mobile access. The best part is you can get a scaled down version that is more than adequate for FREE. If you want to remain a loser and stick to your brand loyalty stupid ass principles… go right ahead. I'm all about evolution and promoting companies like GothamJungle that push a step ahead of the game. Animals stay in cages, I'm outside the box. Nuff said.
GothamJungle: Delivering the Millennial Business Model in NOW TIME…!!!

[the-author]
Posted by Qban at 3:00 PM
Tagged with: "Facebook', "Free", "Google", "GothamJungle", "iPad", "Microsoft", "Tech Industry", android, Apple, apps, Box, Box onecloud, CNET, demo, Entertainment Industry, iCloud, iphone, iphone/android, management, Mobile, mobile production, Music, music sharing, Nasdak, Nasdaq, Nook, Office 365, Performance', Social networking, Storage